Are you looking for a test management tool to help organize your software testing process and optimize quality assurance?
QMetry Test Management Tool is an AI-Enabled, Scalable, Enterprise grade Test Management platform for Agile Teams.
In this QMetry Test Management Review, we'll cover its features, pricing structure, integration options, and everything else you need to know before making an informed decision about the right test management tool for your team or company.
Get ready to explore QMetry Test Management's potential today!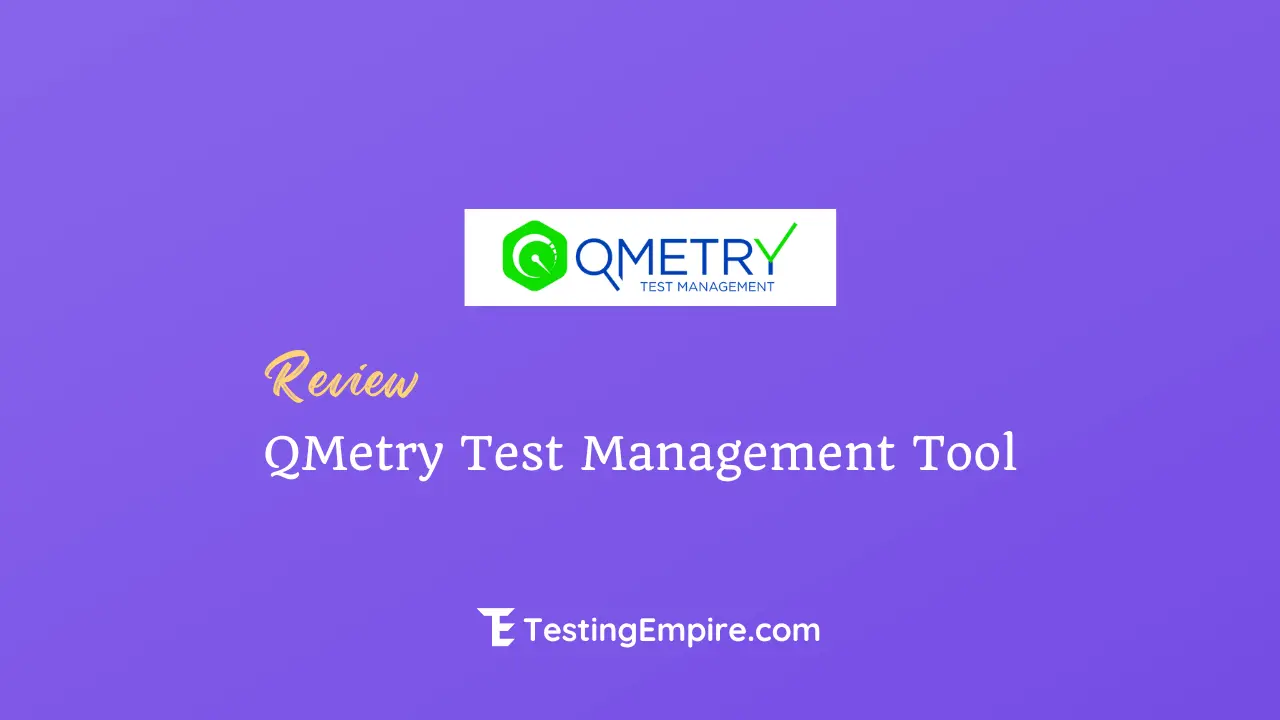 What is QMetry Test Management?
QMetry Test Management is a revolutionary AI-powered enterprise-grade test management tool that enables agile teams to streamline their entire testing life cycle, from test case creation to execution and reporting.
QMetry offers efficiency to meet deadlines while adapting perfectly to our evolving work environment.
Why QMetry Test Management?
As quality engineers, we must deliver quality software faster and securely.
We are constantly meeting tight deadlines in our day-to-day operations while also working with developers and product owners to ensure successful collaboration.
We write test cases,
Execute them on several platforms and devices,
Identify and report bugs accurately,
Report productivity metrics and test coverage to clients.
Collaborate with our team to improve test cases and collect all the data to share the status reports.
We deploy manual and automated testing and implement Continuous Integration/Continuous Delivery (CI/CD) to ensure quality assurance.
We do a lot of work.
We need a powerful and effective test management system to manage this diverse test environment in less time and with ease.
Here comes QMetry in the picture.
QMetry Test Management Features
QQBot – Test Management Tool with AI Capabilities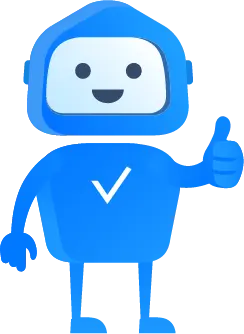 QMetry Test Management Tool has just released its newest feature, QQBot. This powerful AI-based chatbot provides a new and innovative way to manage testing activities in an automated fashion. With the help of QQBot, users can now easily identify duplicate test cases.
QQBot is a revolutionary tool that can quickly process data and generate valuable insights and optimization tips. Not only does it scan projects to search for any potential duplicates in each requirement or test case, but it also helps you identify problems before they occur.
QQBot predictive features are able to link test cases with relevant requirements and vice versa with incomparable speed – streamlining your workflow like never before.
The AI-based chatbot provides a user-friendly interface that helps streamline processes and increases productivity. With its features, users can now save time and focus on the essential aspects of testing rather than searching through data sets or manually entering information.
Test Authoring

QMetry Test Management Tool's Test Authoring Feature is a powerful and intelligent platform designed for testers.
Users can create, organize, and execute manual or automated tests with ease. The feature provides an easy-to-use interface that allows users to quickly create new tests without the need for writing code or scripting.
Conversely, QQBot leverages the comprehensive details available on Qmetry Platform and ensures that only valid data can be entered.
Test cases module lets you organize test cases, share and reuse test cases to maximize effective testing and increased productivity.
Test Execution

Test Execution feature helps test teams to execute their tests in an organized manner and with maximum efficiency. It enables them to plan and schedule the execution of tests, assign resources to specific tasks, and track the progress of the execution process. With this feature, users can easily define test execution plans, create detailed and comprehensive reports, compare results across different environments and platforms, and maintain visibility and traceability of the test results.
Quality Analytics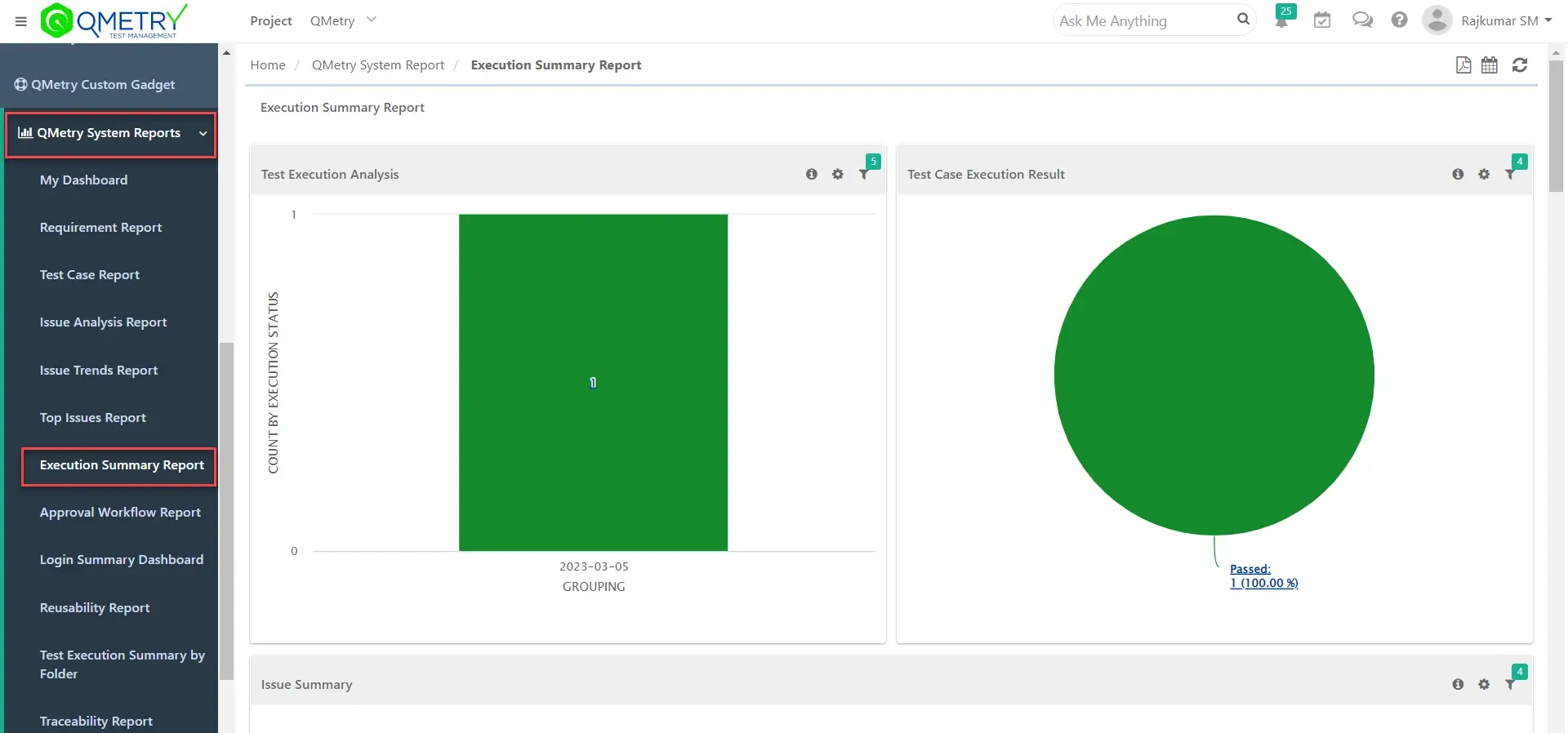 The Quality Analytics feature helps users make informed decisions based on real-time analysis of quality metrics. This feature provides users with deep insights regarding their test results, helping them identify any weaknesses in the testing process and proactively address issues before they become critical.
Quality Analytics also supports reporting and visualization capabilities to allow users to quickly and easily understand the impact of their quality controls on test results.
Quality Analytics can be used to measure overall testing performance, pinpoint areas that need improvement, compare trends between different test cycles, and more.
Through Out-of-the-box Test Reports, Agile Teams benefit from essential knowledge about their project's status and the readiness of their product for launch.
Reports like Traceability report, Reusability report, and Coverage report guides teams in releasing confidently on schedule by measuring and monitoring test activities.
Its interactive reports allows you to use SQL queries or drag and drop functionalities to generate reports.
Integration
QMetry enables organizations to stay on top of their agile development process and DevOps initiatives by providing seamless integration with the best and leading tools in the industry.
Defect Management Tool: Jira,
Test Automation Tools: Selenium, Appium, Perfecto, Cucumber, TestNG, and more
Source Control Repositories: Git, GitHub, SVN, Bitbucket,
CI/CD Tools: Jenkins and Bamboo.
Exploratory Testing
QMetry Test Management Tool's Exploratory Testing is an innovative solution that enables testers to quickly identify defects and explore the application under test in a more flexible way.
It allows testers to define specific areas that need to be tested, by setting certain criteria or conditions for testing instead of script writing. It also helps them focus on a particular area of the application under test, instead of spending time analyzing the entire system. This feature also lets testers capture their observations during the testing session, so that they can review their findings after the session and create more efficient tests in the future.
QMetry takes your testing to the next level by providing additional functionalities such as attaching screenshots and finding environment details, adding assertions, annotate, recording voice and do much more.
Compliance Feature – eSignature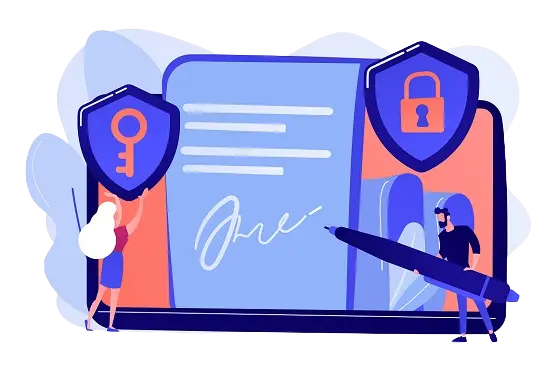 The QMetry Test Management Tool Compliance Feature is a truly valuable addition to any organization's testing processes.
QMetry's eSignature module is created in accordance with key regulatory guidelines such as 21 CFR Part 11. This electronic signature feature allows testing entities to design multilevel reviews and mandated approval processes for creating test cases and during test executions.
Every stage must be electronically signed, thus granting an automated review trail of all proposals and reviews.
This feature is particularly beneficial for organizations in regulated industries, such as the financial services sector, where compliance with external regulations is essential to their business operations.
By adding an eSignature capability to test cycles using QMetry's Test Management Tool, organizations can reduce the time and effort associated with meeting regulatory requirements.
The eSignature process also ensures that stakeholders are fully aware of the implications associated with their approval and can provide assurance that all test cases have been completed successfully.
This eSignature feature empowers teams and organizations by simplifying the validation of their software and helps them confidently reach the market.
QMetry Test Management Pricing
Let's see QMetry Test Management Pricing Details
It comes with two plans.
Its basic plan starts with $720 per year billed annually or $66 per month billed monthly.
You can choose any of the two plans, including Enterprise Plus plan which is a customized plan based on your needs.
It offers 15 days Free Trial & a Free Demo
Go to QMetry and start your free trial today
Conclusion
QMetry Test Management is a powerful yet easy-to-use solution that helps project managers, software testers, and software developers keep up with their daily activities.
If you're looking for a test management tool that is a best alternative to TestRail, Zephyr Enterprise and qTest then QMetry Test Management is well worth checking out.
Our experience has been amazing, and I'm sure yours will be too.
Try it for free at QMetry dot com
Here's the bottom line:
If you're looking for a test management tool that handles end-to-end test management – QMetry Test Management is well worth checking out.
Our experience has been amazing, and I'm sure yours will be too.
Related posts: