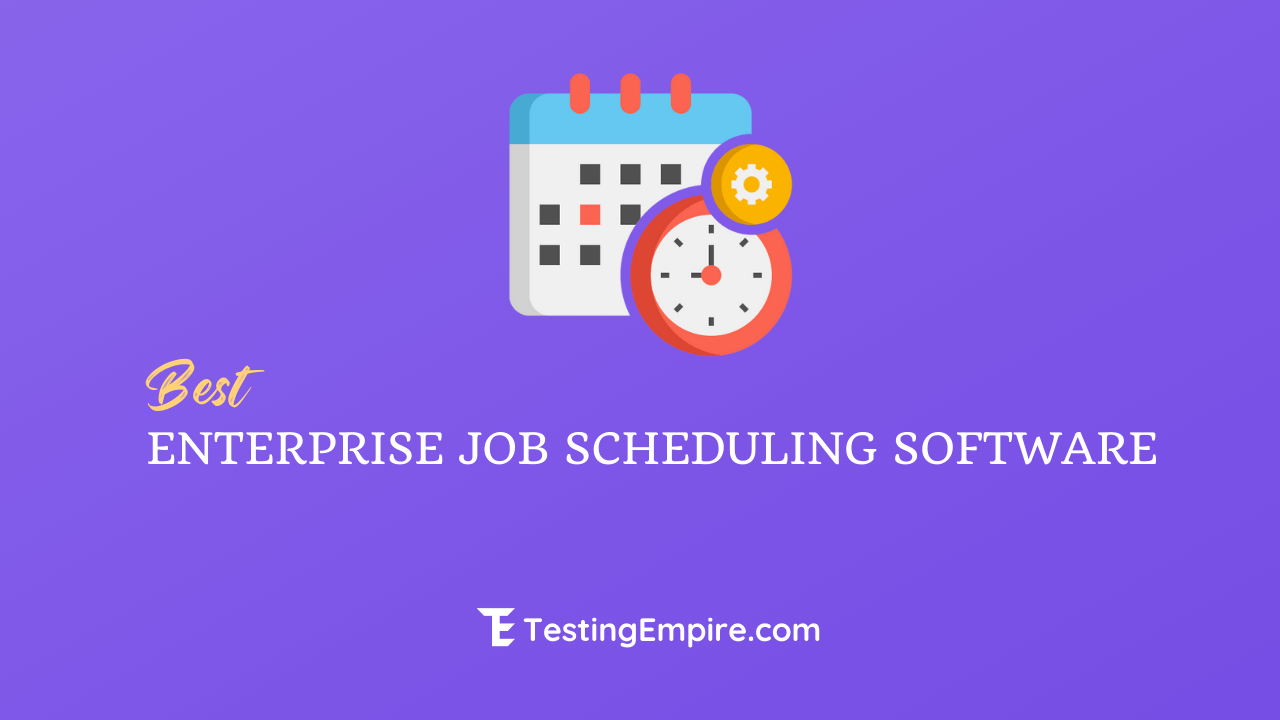 Job schedulers enable businesses to schedule jobs and processes to run at given times. It goes back to the 1960s, when batch schedulers were utilized to execute jobs in overnight batch windows. Many of these early batch schedulers were designed to operate in homogeneous mainframe environments.
But, nowadays, IT environments are not homogeneous, composed of tools and technologies that are as separated as well as incompatible. Enterprise job scheduling tools offer a range of features and capabilities that help IT teams meet these new demands.
Job scheduling software helps you automate processes that make your business run smoothly. It does this by providing you with workflow solutions that enable you to create and orchestrate processes across multiple locations and multiple devices. Workflows can be used for scheduling jobs, managing jobs, and more. It is amust-have for modern enterprises.
In this post, we will review the 5 best enterprise job scheduling tools.
What is Enterprise Job Scheduling?
Most companies have multiple departments with diverse levels of responsibility and employees with different levels of access to the business. These individuals require access to business needs at any given time, which often results in delays in the release of products or services.
An efficient scheduling solution must be able to match the shifting needs of various departments across different shifts, at any given time of day or night. Enterprise job scheduling software is designed to match the shifting needs of the different departments within a company to ensure that the entire organization is on track to meet customer requirements.
This type of software also takes the entire organization's workflow into consideration when assigning shifts and ensures that shifts are well spread out across the different departments to further reduce delays in the release of the services or product. The job scheduler is able to monitor processes and identify processes that are running inefficiently, resulting in wasted resources.
Why We Need Enterprise Job Scheduling?
Many organizations, both private and public, have project managers that take charge of scheduling activities. There are many advantages of getting such a system into place for all employees. First and foremost we can reduce the time spent on individual jobs, thereby increasing efficiency.
There are some jobs that can take weeks to complete and others maybe even months to accomplish depending on the complexity of the task. Having an efficient job scheduling system in place will make it possible to divide up the workload so that the more difficult jobs are taken care of first. The system may also be used to make sure that only people are working on the most critical assignments.
It allows you to streamline your operations and makes tasks more manageable. It also eliminates the possibility of human error, which is a major risk in some businesses.
One advantage of this system is its capacity to integrate with the latest applications available today, such as ERP, Oracle, and Microsoft. This way, it will allow you to update information anytime you want, regardless of the time of day. It will help in making sure that the tasks are completed promptly. Another thing is that it will let you know if there are tasks that you need to prioritize. When this happens, you can automatically look for tasks that are higher in priority. With this, you will not only make your employees work faster, but you can also free up more time for other important projects.
Features of Enterprise Job Scheduling Software
Enterprise job scheduling tools allow users to automate cross-platform IT and business processes by offering a range of features and capabilities to streamline the development, simplify the operation, and minimize the complexity of cross-platform processes.
These solutions are extensible and scalable, enabling IT teams to control and view the management of jobs and workloads across the company. Enterprise scheduling tools can be used to automate the following processes:
Business processes
IT operations
Data centers (big data, Hadoop ecosystem, AI initiatives, workload automation)
IT infrastructure
Secure file transfers including MFT, FTP, and batch processes
List of Enterprise Job Scheduling Software
#1. ActiveBatch

ActiveBatch is one of the top enterprise job scheduling software featured on this list. You can orchestrate your entire tech stack with ActiveBatch Enterprise Job Scheduling. It provides a central IT automation hub for scheduling and monitoring workflows to make business-critical systems, like CRM, ERP, supply chain management, work order management, project management, and consulting systems, works together seamlessly with minimal human intervention.
Features:
With this software, users can create new systems, responsively scale resources to meet changing demand, improve machine usage for cost optimization, and monitor critical processes across on-premises and cloud resources.
You can set up alerts that can be delivered via a dozen methods, including email, Microsoft Message Queues, SMS text, Twitter, SNMP, and more.
It also provides specialized alert types for monitoring SLAs, notifying users, or taking remediation measures when there is a risk of an SLA breach.
ActiveBatch's change management tools ensure a highly reliable approach to managing objects across different scheduling environments.
ActiveBatch is built on a policy-based framework that supports audits and advanced security policies for critical systems and applications across the enterprise.
Verdict: It offers a powerful automation engine, a rich library of integrations, and an intuitive workflow designer for improved performance and end-to-end visibility of processes.
#2. BMC Control-M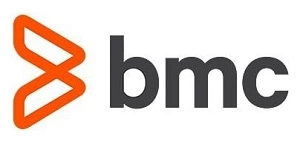 Control-M by BMC simplifies application workflow orchestration. This tool makes it easy to define, schedule, manage, and monitor workflows, at the same time ensure visibility and reliability and improve SLAs. It is a fantastic job scheduling and workload automation tool. It let users manage batch services from any smartphone device. You can also extend Dev and Ops collaboration with Jobs-as-Code and Control-M Automation API.
Features:
You can maintain regulatory compliance by ensuring all users have the appropriate access to application workflows.
It guarantees the accuracy of all database jobs.
With this tool, you can minimize business service risk and remediation costs by getting rid of point products and eliminating manual work.
With the help of Control-M manage file transfer, you can automate intelligent internal and external file transfers.
It helps in improving staff productivity and elevate business service performance with time-saving features for schedulers, operators, developers, and users.
Verdict: BMC is a global leader in software solutions that help IT transform traditional businesses into digital enterprises for the ultimate competitive advantage.
#3. Tidal Workload Automation

Tidal is an easy-to-deploy, easy-to-use, scalable workload automation solution that provides a centralized, enterprise-wide interface for planning and controlling the execution of business processes, applications, data, middleware, and infrastructure. It features rich job and calendaring capabilities that enable you to plan and run schedule-based, event-based, and dependency-based processes across multiple applications, systems, and sites.
Its enterprise job scheduling software brings together comprehensive reporting and analytical capabilities to help manufacturing facilities manage data effectively.
Features:
This platform is highly scalable and highly resilient.
Tidal Automation platform orchestrates your entire automation initiative, whether you're automating foundational systems like ERP or complex new opportunities in Big Data, IoT, AI, and more.
It provides effortless scheduling and automation of cross-application and cross-platform workload.
It can scale as needed without the costly infrastructure add-ons that others require.
With this tool, you don't need custom scripting, just designing your jobs will work.
Availability of third-party software connectors like db – oracle, mssql, informatica, cognos, SAP, oracleapps, peoplesoft, REST, VMware, AWS S3, AWS EC2, etc.
Verdict: Hundreds of organizations worldwide rely on Tidal to keep mission-critical business processes running as it is great at handling the most complex cross-application, cross-platform workload challenges.
#4. SMA OpCon

OpCon is a robust and flexible enterprise workload automation platform by SMA. It has the capability to work across various platforms. It can run up to 140,000+ jobs daily as well as streamline your organizational processes. Its functions include ACH processing, end-of-day processing, and share draft/checking account operations.
Features:
It integrates seamlessly with connectors for Symitar, Fiserv, and Corelation.
You can migrate the framework and painlessly transition from outdated or cost-inefficient platforms with REST API and an extensive library of legacy connectors.
It assists you with disaster recovery testing, enterprise application integration, and cloud integration.
OpCon also lets users coordinate ATM, mobile app, and in-person deposit operations.
It delivers a better user experience with faster processing and eliminates manual key errors.
Verdict: OpCon lets users accel­er­ate dig­i­tal trans­for­ma­tion through workload automation by offering a variety of consulting options for businesses and no-cost training for the life of the contract. It can add great business value to every aspect of your enterprise.
#5. Broadcom CA Automic

CA Automic Automation by Broadcom gives you the agility, speed, visibility, and scalability needed to respond to the constantly changing technology landscape. It centrally manages and automates the execution of business processes end-to-end; across mainframe, cloud, and hybrid environments in a way that never stops even when doing an upgrade to the next version.
Features:
It provides central orchestration and automation capabilities needed to accelerate your digital transformation and the growth of your company.
It offers various add-ons and templates to extend the reach of automation and solve more business problems.
With this tool, you can conduct comprehensive auditing and control of all automated processing and user activity, keeping processes in compliance with company regulations.
It is an open API platform that can integrate the applications and tools across the enterprise.
It accelerates SAP mass data processing using multiple levels of parallelism.
Automic Automation can also integrate with SAP Solution Manager, SAP FCc, and SAP BusinessObjects.
Verdict: Automic Automation helps in increasing visibility and control on Oracle E-Business Suite processing. With this tool, you will get the feature of automation-as-code that will allow developers to directly code automation artefacts.
#6. Broadcom AutoSys

It is an amazing enterprise automation platform that will help you with job scheduling. With AutoSys Automation, users can visualize and control the complex workloads across platforms, ERP systems, and the cloud. From one centralized location, you can control all workload-related and critical business processes.
Features:
It helps in minimizing costs and managing workloads across platforms.
It has capabilities of Data Pipeline Automation. This assists in simplifying and accelerating the integration of the big data initiatives. Users will be able to monitor end-to-end from a single console.
It allows users to integrate with major business applications to be managed with reliability and flexibility.
AutoSys increases business responsiveness through dynamic workload placement across physical, virtualized, and cloud environments.
Verdict: It offers dynamic workload placement across physical, virtual, and cloud resources to optimize utilization and handle spikes in processing. AutoSys supports both SOAP and REST web service protocols.
#7. IBM Workload Automation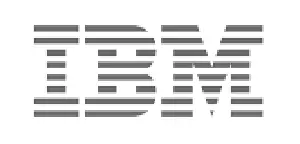 This tool is great for batch and real-time hybrid workload management. You can automate sophisticated workloads for greater IT efficiency.
Features:
It offers workflow folders to organize and manage jobs and job streams by Line of Business.
It can connect jobs using variables.
It allows high development agility and integration with DevOps tool chain for business and infrastructure agility.
Its key features include self-service automation, advanced rerun flexibility, and managed business risk.
This tool also streamlines the release management process.
Verdict: IBM Workload Automation is a powerful and intuitive by which users can streamline container architecture to simplify deployment and management. It offers ready-to-use integrations.
Conclusion
As the Internet becomes more ubiquitous in our lives, companies must find ways to provide the most to their customers while remaining highly efficient. Enterprise job scheduling software isn't just beneficial to your company – it is also great for your employees. It can reduce errors, increase productivity, and allow you to run the business you want and when you want. These were the best enterprise job schedulers.
Research Process
Total tools reviewed: 12
Total tools finalized: 7
Total time spent: 72 hrs
Related posts: