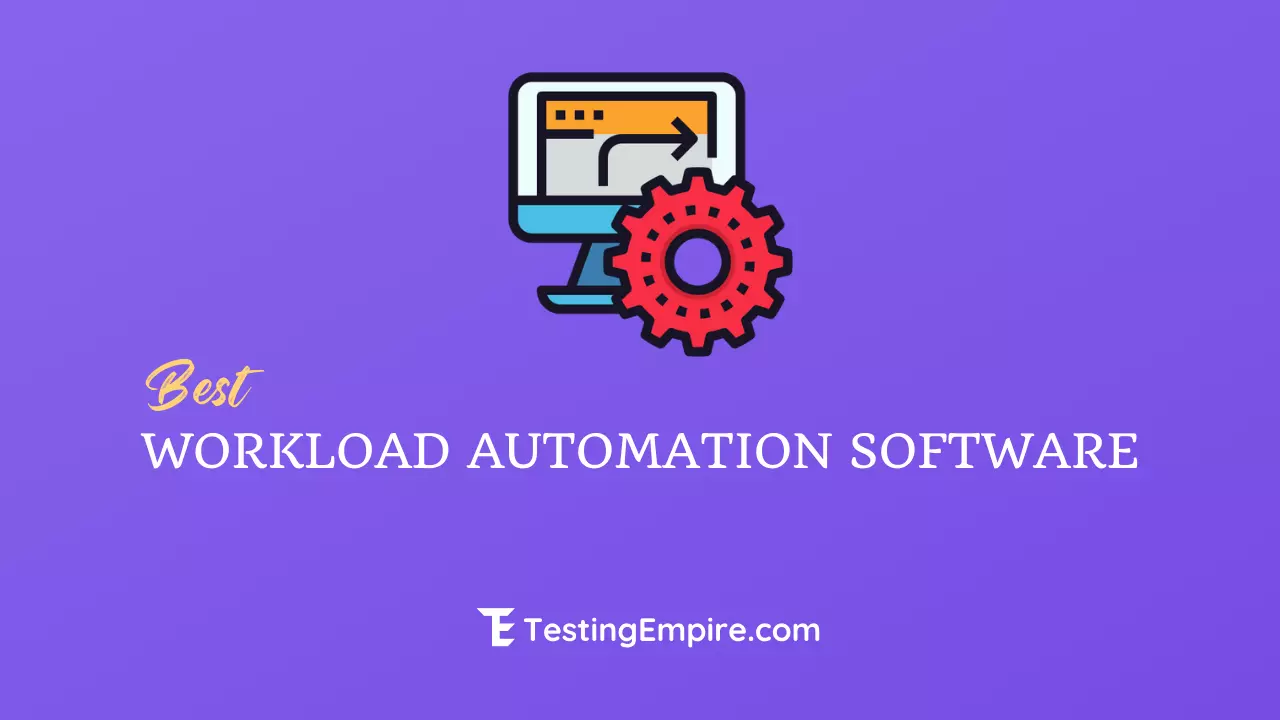 Some call it job scheduling and some batch processing, although workload automation could certainly be considered simply the latest iteration of the IT automation concept. The traditional time-based job schedulers have now been eclipsed by event-based workload automation tools that respond in real-time to business orders rather than completing them by batch.
Workload automation software is used to streamline and automate IT processes related to job scheduling, batch processing, or other repetitive tasks. These tools centralize control over business processes across mainframe, cloud, and cloud computing systems. Companies use workload automation software to manage, schedule, and optimize workload processes. These tools can streamline business processes and, in effect, simplify planning, increase efficiency, and cut costs.
What exactly is the workload?
In the broadest sense, it is the total amount of time you spend working on a particular project. It can also mean the time that you spend performing an activity related to the project. In more specific terms, the term workload can pertain to any number of things; however, related they are to the project in question.
A workload can also be thought of as the total amount of processing that a computer is conducting at any given time. It makes it possible for much of that processing to take place without human intervention. A large number of tasks are scheduled rather than being done in real-time.
What is Workforce Automation Tools?
Workload Automation Tools are software programs that automatically manage jobs in an office environment. It can be a complex series of commands that will manage inventory control, order tracking, billing and customer service, and so much more. These programs can be easily installed on the computer or a PDA to automate certain tasks in an office. With the help of these software, one can easily make reports on the progress every now and then.
Whether you want to fulfill orders, drive a supply chain, or process information in real-time, WLA software can coordinate and perform activities that move millions of data points across tens of thousands of processes within a complex landscape of on-premises and cloud-based applications and services. These tools offer reliable, flexible, and highly capable automation at the core of the business.
Businesses that opt for workload automation systems will find that they have access to a multitude of features tailored to meet the specific needs of their organization. Therefore, there is no reason why these businesses would have to waste time trying to customize their systems to the needs of their organization. Instead, they can rely on Workload automation software to perform all of the necessary tasks related to automation, giving their staff members a chance to take advantage of advanced productivity functions. In addition to this, businesses that utilize these types of systems also typically discover that it is quite easy to use and adapt to their business processes.
Why We Need Workload Automation?
The benefits of workload automation are crucial to businesses that have become large and complex over the years. If you are a business owner, then you already know the importance of being able to reduce the amount of time that employees spend in the office on a daily basis. The fact is that there are not enough hours in the day. If you were to pay each employee an hourly wage based on their production during the previous week, it would take you decades to be able to pay everyone off.
This problem can be solved quickly and easily with software such as Workforce Automation. Workforce automation is a business tool that automates all of the mundane tasks that employees do in a business. It starts by dividing up the various tasks into different groups or teams. Each team will then be assigned a certain number of employees to perform the required tasks.
There are two major advantages of this system. First, by eliminating the task of having to check each employee's hours online, you eliminate the possibility of human error. When the tasks are automated, there is no need to make sure that they are being performed correctly. By simply monitoring what tasks are being performed, you will see exactly how many hours your employees are working. With all of this data, you can simply maximize the amount of money that you are paying your employees.
Features of Workload Automation Tools
Central Management. WLA tools were the first of their type, with the ability to centrally manage the execution of business processes across mainframe, cloud, or hybrid environments, third-party applications, and operating systems.
Versatility. Enterprise WLA tools can manage mixed workloads based on business policies while efficiently assigning and releasing computing resources in an automated fashion to meet service-level objectives.
Holistic Approach. Workload automation's intelligent approach to IT operations management enables end-to-end automation of enterprise-wide batch processing across the entire enterprise, as well as near real-time workloads across a heterogeneous computing environment.
#1. ActiveBatch

ActiveBatch Workload Automation centralizes control over automated processes for enterprise task orchestration as well as visibility. It is a no-code/low-code approach that allows users to build workflows faster. This tool offers a flexible and scalable framework that allows enterprises to customize their ActiveBatch implementation to suit the needs of a unique IT environment.
Features:
It offers event-driven architecture that supports a variety of event types, including email, file events, database modifications, tweets, and more. This way, workflows are designed to ensure that processes are kicked off when a certain business or IT event occurs, reducing bottlenecks and slack time.
Its date/time scheduling supports granular scheduling configurations for workflows, giving businesses maximum flexibility.
With ActiveBatch's user-friendly self-service portal, businesses can reduce dependency on the IT team for repetitive requests.
It allows users to create new systems, responsively scale resources to meet changing demand, and monitor critical processes across on-premises and cloud/virtual resources.
It also provides advanced monitoring and reporting for improved visibility.
Verdict: ActiveBatch is our top pick for workload automation. It offers customized solutions to enterprises and helps in assembling end-to-end workflows.
#2. IBM Workload Automation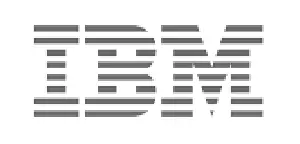 It is a great solution for batch and real-time hybrid workload management, available for distributed, mainframe, or hosted in the cloud. You can now streamline your workload management with an analytics-fueled solution.
Features:
It offers features such as Customer Management, Training Management, and Employee Management.
You can organize jobs and job streams in a hierarchical folder structure.
It offers scalable platform for prototyping solutions that are required for critical business processes.
It simplifies the automation tasks.
It also simplifies the client experience by providing customized workload dashboards.
Verdict: IBM Workload Automation helps in improving decision-making by using predictive analytics and centralized management. With this, you can reduce costs by getting rid of manual activities.
#3. Control-M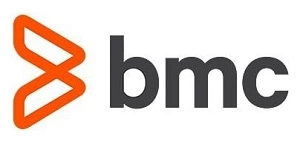 Control-M software by BMC helps you gain visibility, compliance, and control of your IT assets to reveal the true value they deliver. It offers a cloud-based solution for asset management.
Features:
You can get a 360-degree view of the data pipeline at every stage.
Serve their best service to the healthcare, retail, telecom, and public sector.
Its other main features include Document Management, inventory tracking, analytics, ticket management, reporting, and asset sharing.
It offers native AWS and Azure integrations that will simplify the workflows across Hybrid & Multi-cloud environments.
Verdict: It is a great tool to simplify workload automation and orchestration. Control-M provides functionalities to define, schedule, manage, and monitor workflows.
#4. Broadcom

Broadcom is a leading enterprise workload automation software that lets you manage complex workloads across scheduling platforms. AutoSys Workload Automation designed by Broadcom increases visibility and control of complex workloads across platforms, ERP systems, and the cloud. This tool also helps to reduce the cost and complexity of managing mission-critical business processes, ensuring consistent and reliable service delivery.
Features:
It delivers workload analytics across multiple vendors and applications.
It lets you create intelligent pipelines to monitor releases, including dependencies across the platform.
AutoSys offer cloud-based deployment.
It also offers Natively support for both SOAP and REST web service protocols.
AutoSys Workload Automation can perform continuous monitoring and provides the functionalities for automating recovery.
Verdict: Broadcom is a fantastic tool to improve visibility and control of the business processes. Its other advantages are reduced operational costs, improved efficiency, and increased performance.
#5. JAMS Scheduler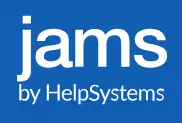 JAMS is another leading enterprise workload automation software that integrates jobs running on multiple servers and business applications. It helps you schedule, define, analyze, execute, and monitor jobs from a single system.
Features:
It provides triggers, dependencies, and workflow logic to help you automate in a smarter and more proficient fashion.
Key features of JAMS include Collaboration, calendar management, customizable dashboard, business rules management, process mapping, Sarbanes-Oxley compliance, import/export data, real-time scheduling, workflow configuration, and so on.
JAMS supports on-premise, in the cloud, and hybrid environments.
You can run recovery jobs to mitigate common issues.
This tool allows users to distribute jobs to multiple resources to accommodate spikes in demand.
Verdict: JAMS offers centralized solutions which can be used for small to large businesses. It is utilized for all critical IT processes like scheduling batch processes and orchestrating multistep as well as multi-platform workflows.
#6. Automate.io

It is a modern iPaaS platform that helps you automate complex workflows through a drag-and-drop interface. It even enables you to connect with other apps from its library, offering 200+ integrations, including Salesforce, Hubspot, and MailChimp. Automate.io is a solution for integrating cloud applications and services to create simple one-to-one integrations or complex workflows for automating sales, marketing, and business processes.
Features:
Connect any app from the library of 100+ integrations.
With this tool, you can format data, add conditional logic or time delay in your workflows.
It offers forms such as Typeform, Wufoo, Unbounce, Jotform, Google Forms.
Users can integrate everyday applications without coding through a drag-and-drop interface.
Verdict: The users can use this tool to create visual integrations. It is a great solution for small businesses at an economical price to automate the tedious and repetitive tasks once and for all.
#7. Stonebranch

Universal Automation Center (UAC) designed by Stonebranch, is a real-time IT automation platform designed to centrally manage and orchestrate tasks and processes across hybrid IT environments – from on-prem to the cloud. It automates and orchestrates your IT and business processes, securely manages file transfers, and centralizes the management of disparate IT job scheduling and workload automation solutions.
Features:
It offers event-driven automation technology, by which you can achieve real-time automation across your entire hybrid IT environment.
Real-time hybrid IT automation and managed file transfers (MFT) for any type of cloud, mainframe, distributed, or hybrid environment.
You can automate, manage, and orchestrate file transfers from the mainframe or disparate systems to the AWS or Azure cloud and vice versa with no ramp-up time or cost-intensive hardware investments.
It offers ease of use, central control, compliance, cost optimization, security, and high availability.
This tool can be integrated with any platform or application from the mainframe to the cloud.
Verdict: Stonebranch is the best workload automation software that allows you to control scripts, jobs, tasks, and IT processes running across your on-premise, hybrid cloud, and multi-cloud environment.
Conclusion
Workload automation software is used to schedule and manage tasks related to business processes and transactions. Transactions that require execution at a certain time, or based on a certain event, have thus become the domain of WLA. It is thought of as a more advanced successor to job scheduling because of its ability to automate entire systems. These were some of the best workload automation tools for small to large businesses.
Research Process
Total tools reviewed: 11
Total tools finalized: 7
Total time spent: 72 hrs
Related posts: