As a software tester or developer, you're always on the lookout for new tools to help streamline your workflows. TestRail is a popular test management tool, but it's not the only option out there.
In this blog post, we'll take a look at some of the best TestRail alternatives and competitors for 2023. Whether you're looking for something with more features, better pricing, or just a different interface, one of these options might be a better fit for you. So read on to find out more!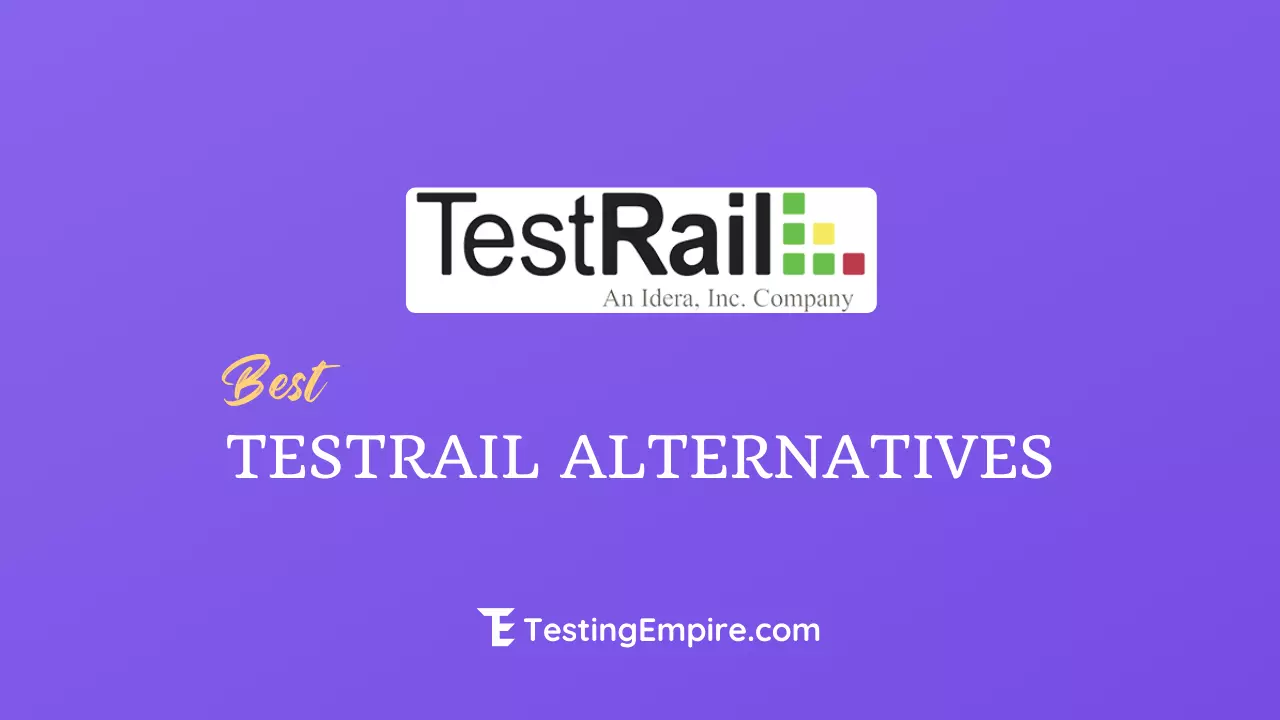 About TestRail
Testrail is a test management platform that helps us streamline our testing process, it provides us great visibility which in turn benefits us with a high-quality release.
It is a web-based test case management tool that is used by testers and developers along with the management to record, track and organise the team's testing efforts.
The important feature of testrail is that it helps the team to enter test cases, organise test suites, execute the test runs and track its results in an easy and simple user interface.
Features:
Test management– Usually test cases are organised in the paper, wiki or other documentation processes. In testrail, we can write, document, execute and record their results in that single application that has an optimized user interface.
Boosts productivity– It has features such as todo lists, filters, and email notifications. It makes sure that everyone in the team knows their exact tasks at all times.
Progress tracking– Test trail helps us in the most critical aspect of the project, it helps us make decisions based on information about the testing progress and test results.
Pros of Testrail
It is easy to use, it has a simple and intuitive workflow that we can customise based on our needs.
It has a basic user interface, easy to understand, simple to customise, and we can add or remove functionalities.
It can be integrated into our bug tracking system, for example, JIRA.
It provides us with the feature that can document the history of our testing which is very helpful for regression testing.
It can track the time and resources spent by the team.
It helps us document the test cases with full detail, it also has the feature for filters.
It displays a very helpful dashboard, it shows us the percentage pie chart that consists of passed, failed blocked cases.
Cons of Testrail
It doesn't have any support for automation test suite or selenium integration.
It doesn't support Android or iOS i.e there's no mobile application version, it only has desktop and web application.
It doesn't have any feature that detects or prevents duplicate issues.
It doesn't report issues directly from the email.
Based on how we configure the suite, traceability works, but it's not easy to explain this feature to a new user.
List of Best TestRail Alternatives
Even though Testrail has a bunch of great features, some alternative test management applications have some additional features that can provide you more flexibility. Here's a list of alternatives for Testrail application:
#1. Klaros Test Management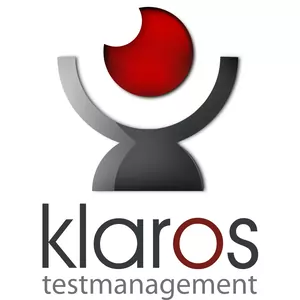 Klaros Test Management is a web-based test management software that tracks the test requirement along with agile development processes. It seamlessly integrates into the existing development environment with interfaces such as issue trackers, test automation tools and continuous integration servers.
These are some features that stand out when we compare Klaros Test Management with Testrail:
Klaros supports version control of the test requirement, test cases and test suites, so it's easy to maintain, executable and evaluate separately.
It has the feature to reuse recurring test steps by summarising them into segments and simply reuse when necessary, modularization.
It is highly customizable, fields ,requirements, iterations, test segments, test cases, test suites, test environments, and test systems can be customised.
It can synchronise with external software such as Jira, so we can manage the test requirement and coverage directly
#2. ReQtest

ReQtest is a cloud-based test management and requirement management tool that helps us to manage test cases and provides better control, full traceability, and actionable insights. It is used by more than 11,000 users throughout the globe. It has key features visual bug reporting, requirement management, project management etc. It can support our team with an end-to-end test management solution for our application development with clear visibility and traceability.
These are some features that stand out when we compare ReQtest with Testrail:
It has a customizable requirement hierarchy with extensive business logic
It is simple to create a full set of requirements,
It supports agile methodology and other models for requirement management.
It can provide full traceability as the requirement can be mapped to test results and bugs.
#3. Zephyr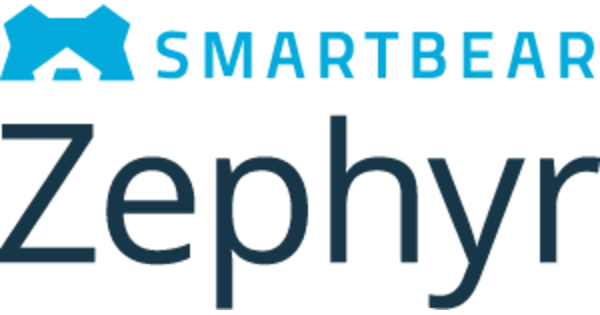 Zephyr is a test management tool that supports both agile and waterfall methodology based teams. It can enhance any testing methodology we use in our SDLC. It can import data from Jira and it can also connect and consolidate data from multiple Jira instances. It provides us with the best quality test management tool for test planning and it can consolidate results from various automation tools and frameworks.
These are some features that stand out when we compare Zephyr with Testrail:
It is flexible, intuitive and productive, Zephyr is built for speed and constant improvements.
It has features such as role-based access, data visualisation, summary report, issue tracking.
It supports parallel execution and seamlessly integrates with third-party software.
Zephyr can scale up to support a large enterprise with concurrent users and test case volumes.
#4. QAComplete

QAComplete is a comprehensive test management tool that streamlines test management, release management, tracking requirements and defects in our project. It can be integrated into any number of tools. We can track our progress through reports and dashboards, it is customised as per the tester's needs. We can trace both requirements and tests along with the defects.
These are some features that stand out when we compare QAComplete with Testrail:
It is easier to collaborate as we can link test cases to user stories, requirements, defects or tasks to one another in a seamless way.
We can create custom fields, define workflows, and assign permission as per our needs.
It integrates with Jira, TFS, Rally etc, also automation tools such as Selenium, SoapUI, and TestComplete.
We can determine the next actionable set from the 50 plus detailed traceability and coverage reports that track our testing.
#5. PractiTest

PractiTest is a lifecycle management tool that streamlines our process and workflow regarding the company's scale. It is a cloud-based tool that provides its customer with an End-to-End system that meets our testing and QA needs. It streamlines and manages our project by enabling organisations to ensure visibility and communication. PractiTest provides a simple and clear view of the project all the time to everyone.
These are some features that stand out when we compare PractiTest with Testrail:
It manages the internal requirements and issues management better.
We have the option to create traceability between requirements, tests, and issues.
It helps us organise all of our project information and data with a unique hierarchical filter.
We can include parameterization for test cases and sets.
It can report issues directly from the email.
PractiTest can integrate with hundreds of third-party tools via Zaiper.
#6. TestPad

TestPad is a simple test management tool, especially used for Manual testing. It can easily import tasks from Word or Excel and organises them into a simple checklist. It is more agile than other heavyweight test management tools. Testpad allows us to spend more time testing than writing test cases.
These are some features that stand out when we compare TextPad with Testrail:
TestPad design especially for QA testers who want to effectively test the software involving less writing.
It enables users to conduct critical tests at the beginning and comprehensive tests later.
It supports guest testers, which can have this added benefit of outsourcing tests.
We have the option to invite a colleague to test through email.
It has a drag and drop functionality which makes it easy to organise.
TestPad is compatible with mobile, iPad and Tablets.
#7. Xray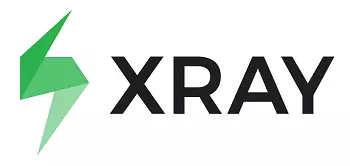 Xray is a complete test lifecycle management tool that supports both manual and automation testing. It helps us plan, track, and release high-quality software. It is a great tool with a lot of features and it seamlessly integrates with Jira. We can integrate it with continuous integration tools such as cucumber and Jenkins, it can be straightforward through our built-in REST API.
These are some features that stand out when we compare Xray with Testrail:
In XRay, Jira native application integrates into the software development life cycle.
It can provide us good traceability and visibility about our testing progress that helps us determine the readiness for the release.
It integrates with leading automation frameworks such as Cucumber, Selenium, JUnit, NUnit, and Robot framework to improve our testing efficiency.
XRay has this coverage analysis feature, that can provide real-time information about the status of coverable issues such as requirements, so tests and coverable issues can be analysed from different perspectives or scopes.
Conclusion
Based upon the team size, budget and requirements, there are various test management tools in the market. Make sure that you choose software that's flexible and easy to implement in your team. Most tools nowadays provide free trials, you can use that as an opportunity to experiment and evaluate the test management tool to check whether it fits your needs. TestRail doesn't integrate with automation suite I, whereas the alternatives mentioned above can help you with that. Ensure that whatever tool you choose would support your needs in the long run.
Research Process
Total tools reviewed: 14
Total tools finalized: 7
Total time spent: 48 hrs
Related posts: